Description
It filters up to 95% of all ultrafine particles (UFPs) emitted during 3D printing and forms a safe, physical barrier to the print area.
More materials, less hassle
Optimised software profiles precisely control filtering for every
Ultimaker material and over 40 third-party filaments. So you can focus on creating the perfect 3D printed part with any material you choose without spending extra time configuring your printer.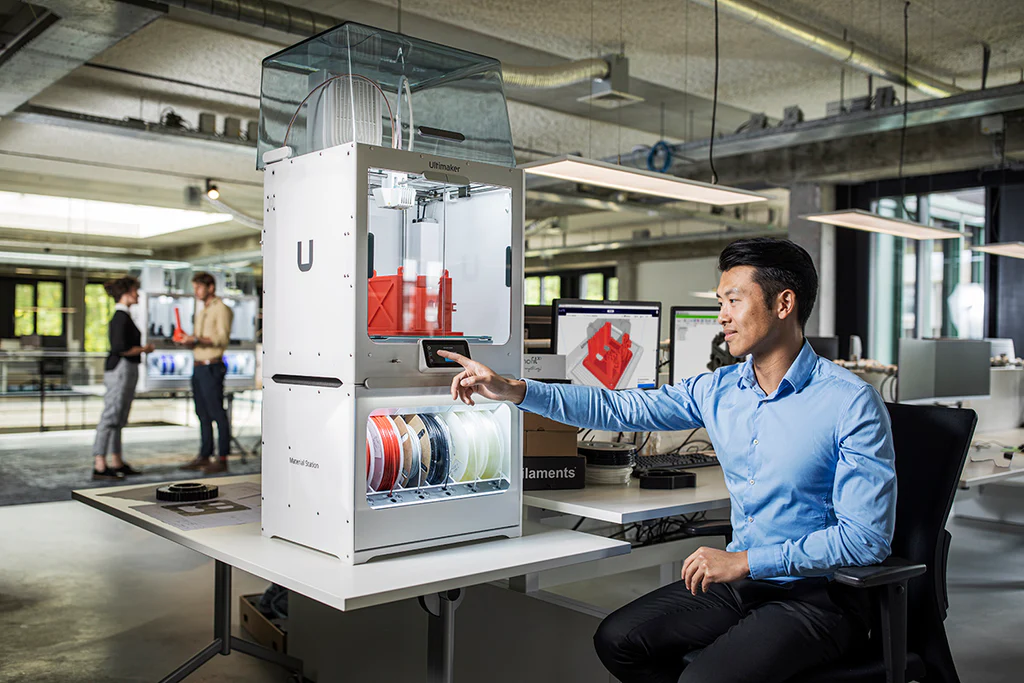 Key Features
 – EPA filter: 
Removes up to 95% of UFPs
 – Controlled extraction:
Inside-out airflow optimised for filtering and print quality.
 – Enhanced safety:
Physical barrier prevents reaching inside the printer
 – Optimised for your application:
Detects material being used and adjusts airflow
 – Easy setup:
Printer detects when the Air Manager is connected
 – Smart monitoring:
Printer tracks filter usage and prompts replacement