Description
Load up to six material spools inside the humidity-controlled chamber and smart features take care of the rest – composite ready feeder wheels, filament sensors, and automatic switching when a material runs out. Now you can achieve increased productivity and higher-quality production.
 
Simplify your 3D printing workflow
 
UltiMaker has been making 3D printing easier since 2011 – and this is their biggest step yet. Front-load materials in seconds, configure to your needs, and stop worrying about material storage conditions. The UltiMaker S5 Material Station is also fully integrated into our software tools, so you stay informed and 100% focused on doing your best work.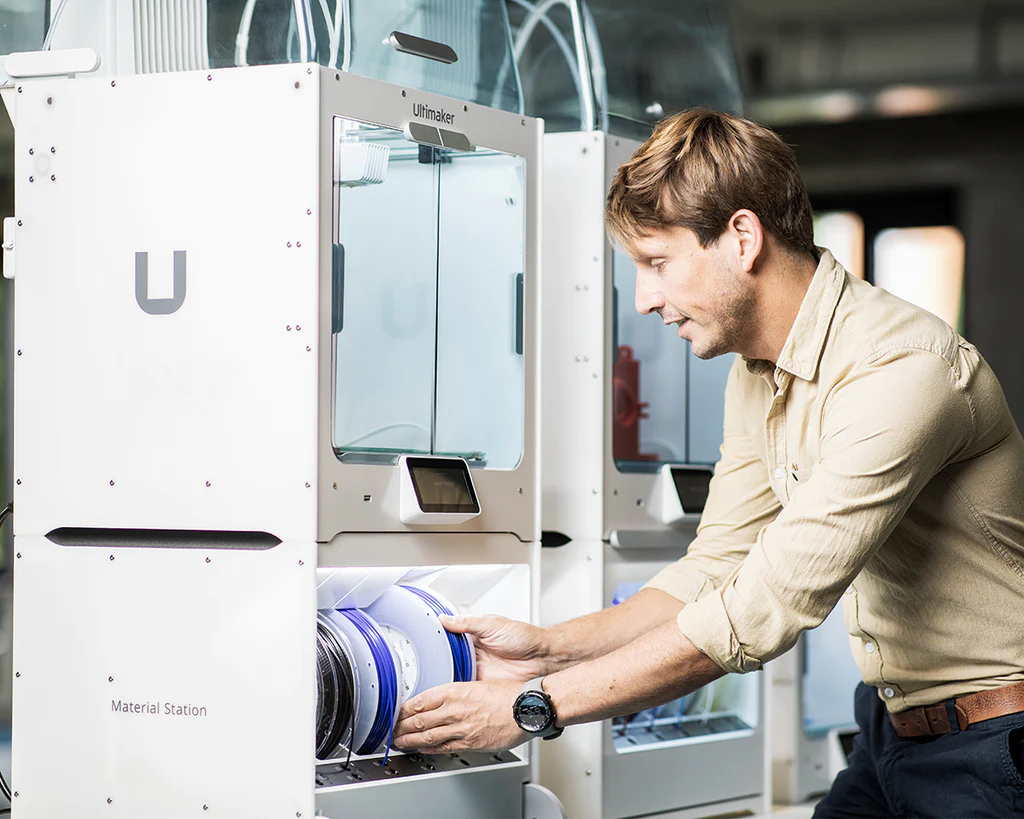 Key features
 – Fast and easy loading:
Front-facing bay for up to six materials reduces loading time to a few seconds
 – Uninterrupted printing:
Sensors detect when one material spool ends and automatically loads the next
 – Humidity control:
Intelligent atmospheric management keeps relative humidity below 40%
 – Easy setup and monitoring:
NFC material auto-recognition and seamless integration with Ultimaker software
 – Composite materials compatible:
Print parts with high strength and unique properties
 – Limitless configurations:
Keep your most-used materials ready to print when you need – Ultimaker and third-party filaments
For more info on UltiMaker S7 Pro Bundle, please visit the pages here: UltiMaker S7 Pro Bundle product page